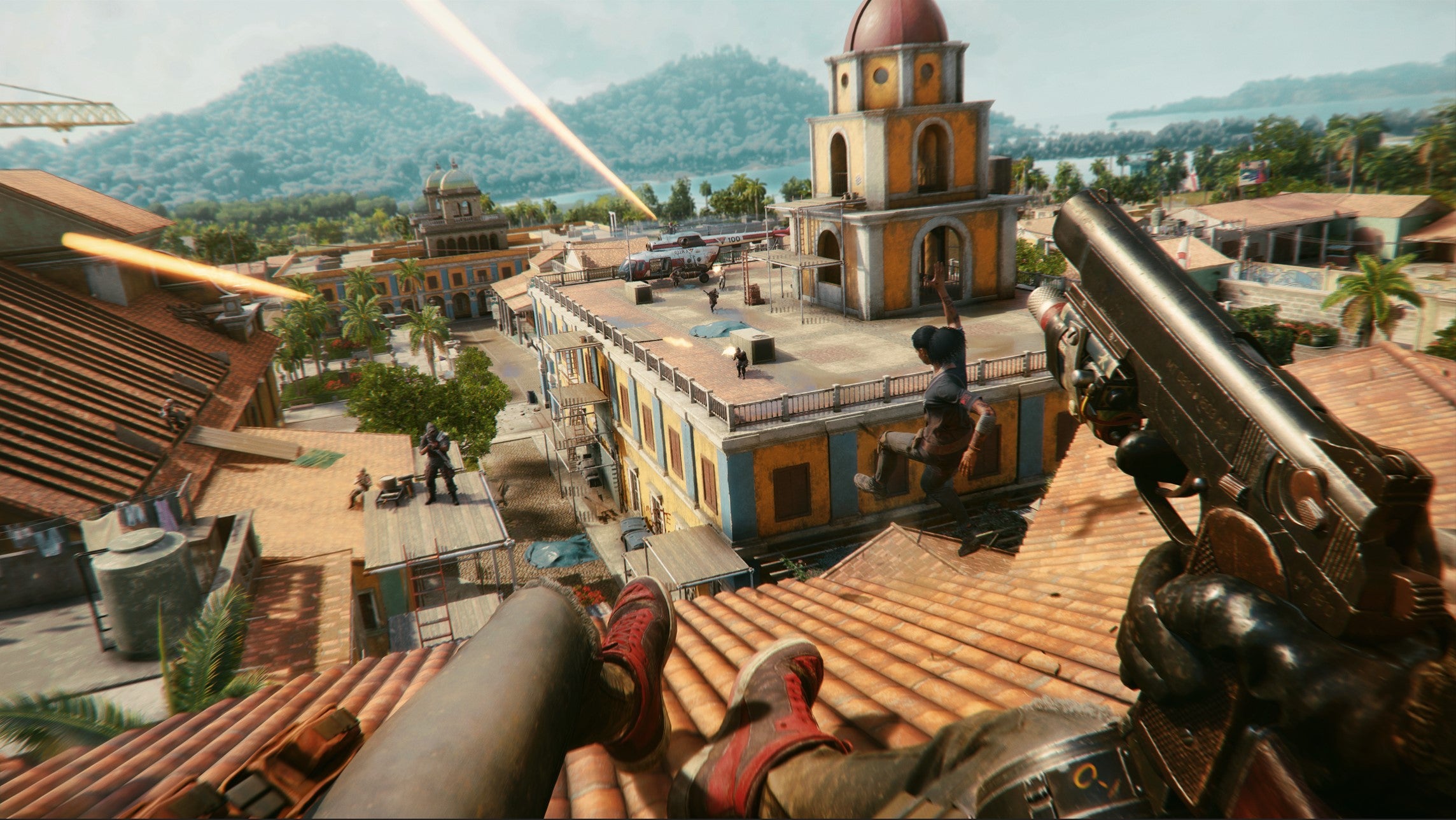 From its massive budget, to its massive map and Hollywood star on the cover, Far Cry 6 is a big game in every sense. But after the relative misstep of Far Cry New Dawn – which was released in 2019 to mixed reviews and reports of low sales – Far Cry 6 is a huge game for the series as a whole too.
Where Assassin's Creed has managed to shake its label of 'derivative and the same every time' by embracing RPG mechanics, an emphasis on storytelling over repetitive mission types, and strikingly different historical locales, Far Cry – at least on the face of it – doesn't seem to have the same luxury.
For one, it's a shooter at heart, and within a similar engine there's only so many ways you can press a button to make a man fall down. And second – outside of a stone-age sojourn with Primal – the series is pretty wedded to a hundred years either side of the present day give-or-take.