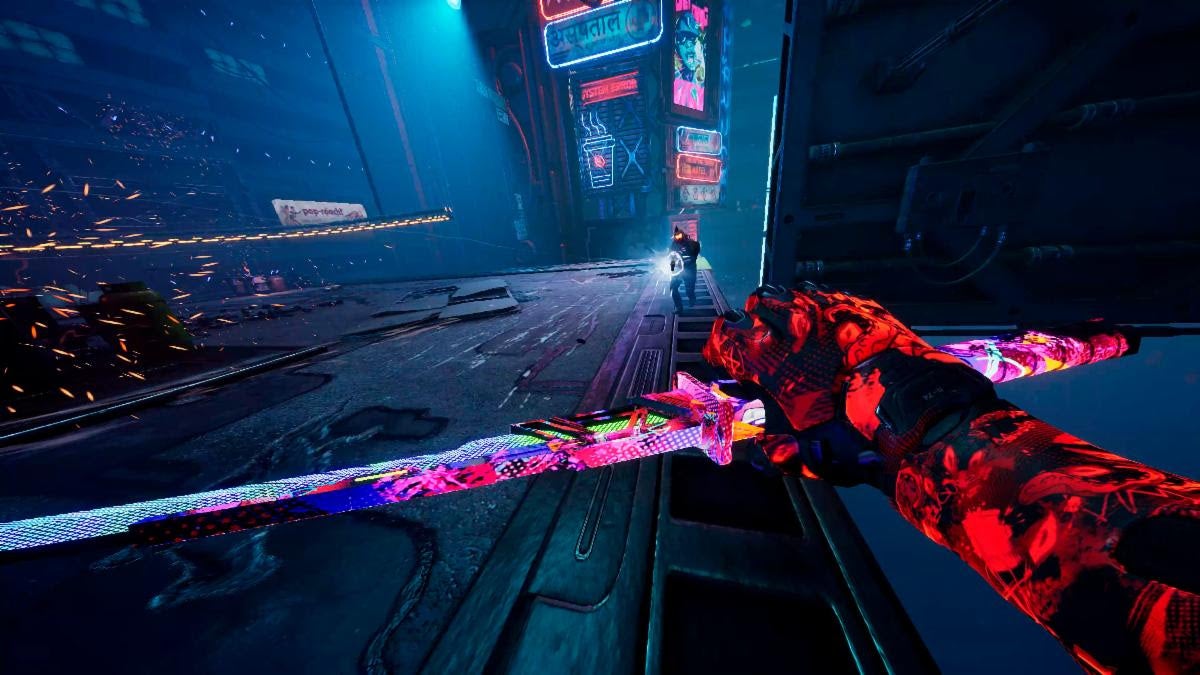 Two new free game modes and a paid cosmetic Neon Pack are now available for Ghostrunner, the first-person cyberpunk parkour action game, across PC and consoles.
When the PlayStation 5 and Xbox Series X/S versions debut on Tuesday, September 28, each will contain the new Wave Mode and Neon Pack, plus all previous free DLC. The Neon Pack will come to Nintendo Switch in the coming weeks.
One of the new modes finds you facing wave after wave of one-hit kill enemies. This new new roguelike-inspired addition is called Wave Mode with procedurally generated enemy types and formations, hero upgrades between rounds, and more. If you survive 20 rounds, you will unlock an exclusive sword.